OFF THE HOOK - Bio
OFF THE HOOK is a combination of a few very successful bands. The jelling of the rhythm section and the singers is unprecedented. Art Marzigliano Bass Player, Mike Pasco guitarist & background vocals, Keith Ross on Drums,  Laura Press on lead vocals,  Fred Waxenburg  on Keys & Sax.
Our recent addition on lead vocal is Jeremy. High energy and alot of fun. 
Arthur  Marzigliano - Bass guitar - General Manager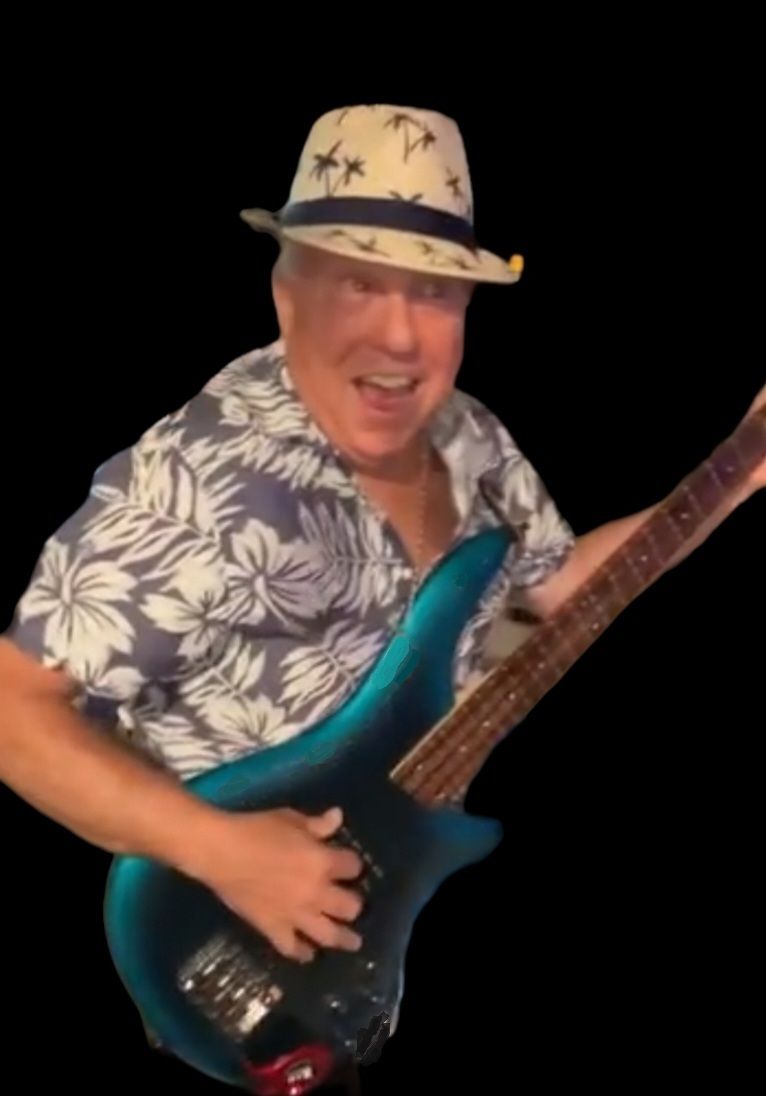 Artie has been managing and booking bands successfully for the past 30 years. Starting with STIR CRAZY. A female fronted party band.  "Stir Crazy" has had a very steady run basically booked every weekend. Arty  has played with all the best musicians on Long Island.  After meeting the guys in another band,  they decided to change the name due to the comments from the crowd, " THESE GUYS ARE OFF THE HOOK."  Arty  uses a cordless system so he can be out in the crowd dancing with the fans and getting the people up and parting  going from the 1st song to the last. 
Mike Pasco - Lead Guitar & Vocals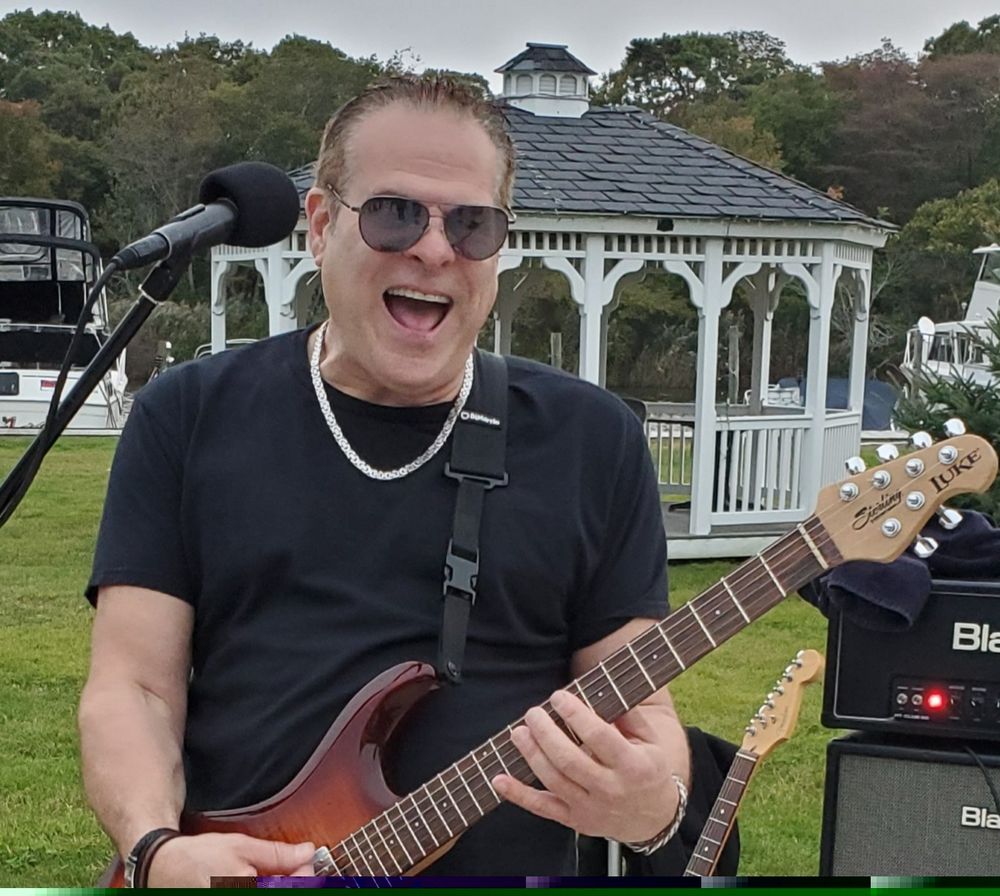 Mike began his professional career with pop-rockers The Move, recording and playing clubs throughout the tri-state area. 
From My Fathers Place in Long Island to CBGB's in New York City to Maxwell's in Hoboken, NJ, finally signing with Cheryl Records.  Eventually Mike left to pursue a solo career writing, producing and recording his own material as 3D Music.  In the Nineties, Mike once again hit the road, this time with rockers Talon, recording and gigging all over the metropolitan area with a noticeable performance at New York's China Club.  After several years of gigging the Long Island circuit with The Nuthin Fancy Band, Rockhouse, Little Rock, Cover-Up and The Down And Dirty Band, Mike found his home with Off The Hook where his funky guitar playing and gritty vocals are a perfect compliment.
Laura Press - Vocals, guitar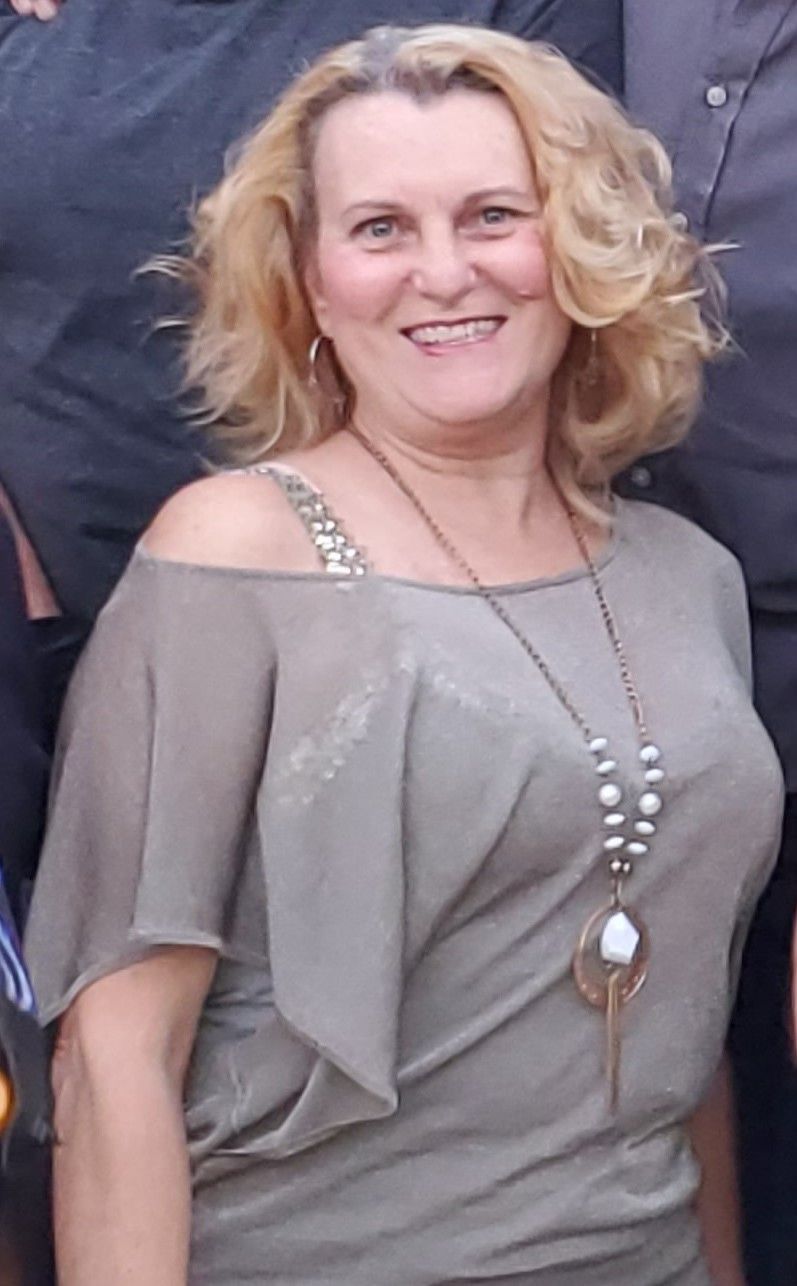 Jeremy's influences and love of a broad range of music began with family. Their passion and successes in the industry fueled a desire to become a part of it in whatever capacity he could. With their support he began pursuing vocals, guitar and keyboard. Working with several garage bands and recording vocals to backing tracks before joining the Off The Hook crew, he adds his spirited vocals and positive energy to energy gig
Dr. Fred Wax - Sax & Keys
Dr. Fred sings and plays a variety of saxophones, flute and keyboard.  Audiences are amazed by his unique ability to play sax and keyboard simultaneously, creating horn section parts for the groups he performs with.   
 Dr. Fred has performed and recorded with a multitude of musical groups. He began his musical career in New York playing in groups including Hollywood which was a fixture at such venues as Rum Bottoms, Christopher Street and the Oak Beach Inns. He left New York and continued  to appear with groups around the country. He was one of the members of the fusion jazz group Crystal, recording for Blackhawk records which later performed at the Montrose jazz festival in Switzerland. Upon returning to New York he performed as a one man show at local venues for several years. Since then he has appeared in shows for the New York Roots Music Association (NYRMA) and has been featured in the groups Flashback, the Belairs, the Phantoms of Soul, Rapidfire, Cover to Cover and The History of Rock and Roll.
nfo will be up soon. 
Keith Ross (Morton Downey) LOL - Drums & Vocals